I think I jinxed us last week with the whole "the weather feels apocalyptic outside" thing, because WOW I'm tired of rain AGAIN!!! Has anyone else had the craziest possible week? I'd like to blame spring weather and the COVID-19 virus. GSU canceled all study abroad trips after the advisory was put out by the CDC, so that threw a wrench in our plans. I've been super busy trying to pick up the pieces from it. Hopefully there is cool stuff to do this weekend 🙂 Grab your planners!
---
Friday, March 6th.
Nick Cannon – MTV Wild 'N Out Live
State Farm Arena // 
1 State Farm Dr, Atlanta, GA
Relive the best TV moments from when we were kids tonight at the State Farm Arena with Nick Cannon and the MTV Wild 'N Out crew! You can purchase tickets here for around $100. The show starts at 8:30 p.m., so make sure to grab your tickets now and plan to be there!
Saturday, March 7th.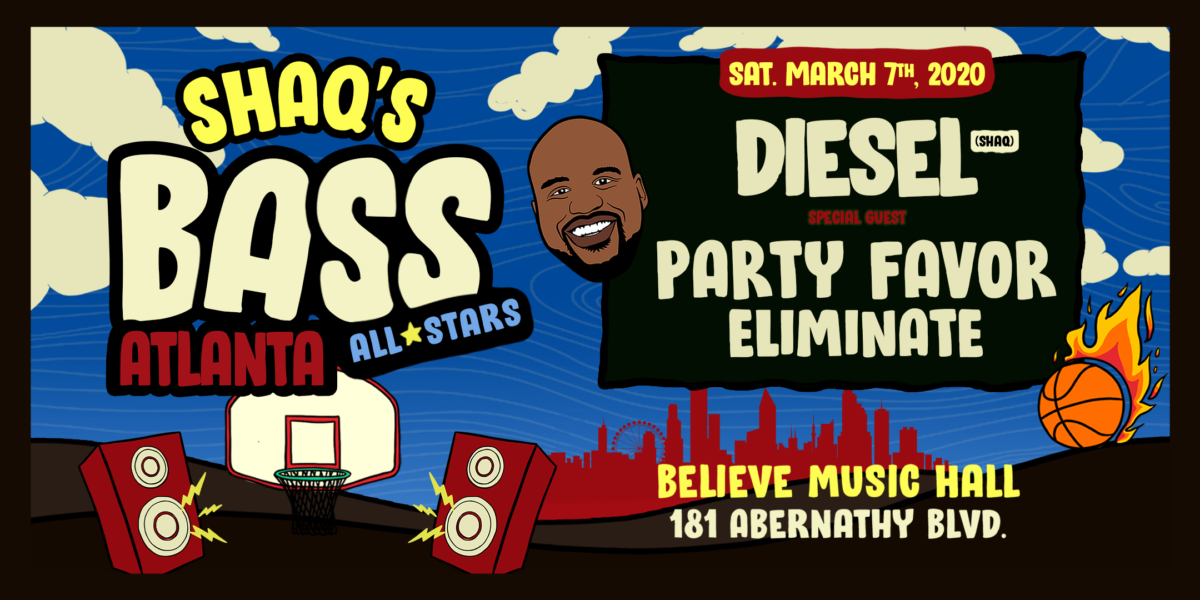 Bass All Stars: DIESEL W/ PARTY FAVOR & ELIMINATE
Believe Music Hall // 181 Ralph David Abernathy Blvd SW // Atlanta, GA 30312
Here is your weekly IRISpresents event! Party Favor is one of my all time favorite EDM artists, and if you didn't know, now you know, Shaq is a sick DJ too!!!! He goes by DJ Diesel and it's not something you wanna miss. You must be 18+ to enter, and you can buy tickets HERE! Right now they're $50, and that sale ends tomorrow. Grab them while you can 🙂
Sunday, March 8th. (all weekend event)
Atlanta Tattoo Arts Convention
Atlanta Convention Center // Building 3 AmericasMart // 75 John Portman Blvd NW, Atlanta, GA 30303
This tattoo convention will be held all weekend long featuring some of the best. So many people from various seasons of Ink Master will be there and over 300 of the best tattoo artists. The website even says live human suspension and sideshow acts! This sounds super fun, and I've definitely never been to one of these before! The convention is $20 a day, or $40 for the weekend. Stop by from 2-8 p.m. to see what's happening. Click Here to check out their website to buy tickets, or get directions.
---
xx. Have a great weekend!
Donations can help pay the bills and keep this cute website up and running! Love you guys so much ❤ ❤ !!!